Well, it's been a while, but here we are. After an offseason hiatus, with a fresh season rapidly approaching, the TrollBag has returned to once again lower the standards of Fire Brand by just a little bit more each month.
So did everybody, I think. But as long as you keep the TrollBag in your heart, it's never truly gone, right?
Anyways, same as always, we'll be pulling questions from Twitter; they're sent in through my account (@PoarchDaniel) and the TrollBag account (@TrollBagQs). We'll be doing one on the first Monday of every month, so submit your questions before then to be included.
Let's get started.
Unfortunately, the answer to that question would be a different kind of column entirely.
I have, in fact, been known to like turtles.
https://twitter.com/BracketHeaven/status/440909932935008256
You're messing with me here, but I'm going to answer this one seriously anyways.
Looking at it in the most unbiased way I am capable of, I do think Xander Bogaerts will be the AL Rookie of the Year this season. He's got everything lined up for him for this one: opportunity, talent, value, and exposure. He's one of the most highly regarded prospects in the league, and he's going to be the day one starter at shortstop on the defending World Series champs. Barring injury or underwhelming performance, this should be his award to lose.
Apart from that, though, I think it's going to be fascinating to see how the two completely unknown quantities in this race – Jose Abreu and Masahiro Tanaka – stack up. They're both well-hyped players from foreign professional leagues who will be starting for their teams out of Spring Training. I'd have to see them play before I start to guess where they end up in the race, but how they stack up will be very interesting, indeed.
https://twitter.com/ChrisBarnewall/status/440880805955399680
I think it's definitely fair. The Red Sox are very likely going to be contenders again this season, but there are definitely nits to be picked about this roster, between possible regression (Victorino), injury risk (Napoli, Buchholz, Sizemore), youth (Bogaerts, Bradley), age (Ortiz, Pierzynski) and so on. With the right "What ifs," you can build a case that this year's Red Sox will be as successful or unsuccessful as you want them to be. Until the games start to count, anything's possible.
Well mostly, I just miss the "22" in your Twitter handle.
As for your second question, well…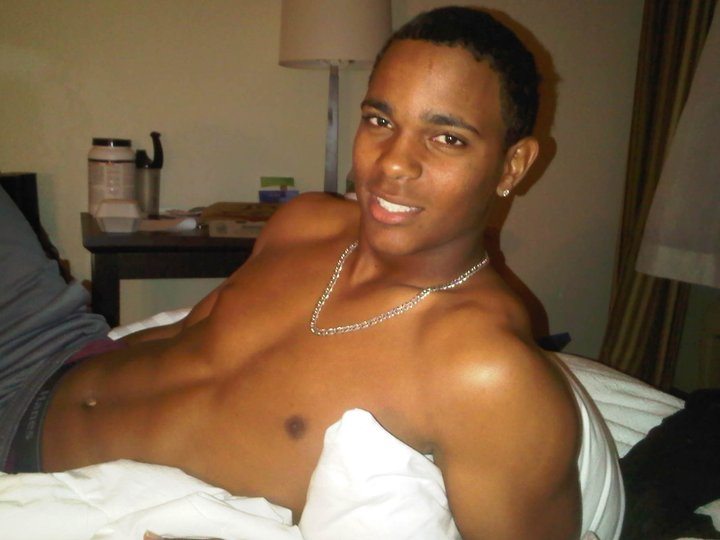 I like to think of these tweets as a caption to the picture I just linked.
https://twitter.com/ChrisBarnewall/status/440532922970697728
Man, Will Middlebrooks has to be watching so much Pokemon right now.
This question made me wonder, though, which players on the Sox roster are the biggest Pokemon fans? I have a gut feeling Jackie Bradley Jr. would be up there, for some reason.
I'm not a parody account fan, but I do happen to love when they get involved in TrollBags. Just makes the whole experience that much better.
Well I'm not too familiar with the math, but it seems as though going 0-162 in a season is highly unlikely for a Major League Baseball team. And the Rangers open their season against Philadelphia, with a series against Houston very early in April, so… I'm going to say they don't take too long to get their first win.
Also, with how many times Michael Young has been mentioned in the annals of the TrollBag, how funny was it that one of Kinsler's beefs with the Rangers was Young's departure?
Just… no. Please. No.
As a matter of fact, I do still like turtles. Turtles are neat.
If I never saw that mustache again in my life, it wouldn't be long enough. It's burned into my brain forever. I'll have nightmares about that mustache.
I made a Photoshop of it, though…
Alright guys, let's just have a quick moment of silence for Kate's taste buds, which just haven't worked the same since The Accident…
……………………………
Okay, let's continue.
Well, if we use Outman and Balfour as benchmarks, then Crushedit Hitsalot would be a pretty atrocious batter. We'd have to give him a name that suggests he is bad, like…
I don't know, Brent Lillibridge?
https://twitter.com/BracketHeaven/status/442012218347880448
I'm being completely serious when I say that I am an unabashed Paul Konerko fan, and I'm going to be sad to see him retire after the season ends. If he were starting, he'd be on my fantasy rosters, because – much like Yovani Gallardo – he is my fantasy kryptonite.
That is the extent of my thoughts on Paul Konerko.
I've been a little disappointed that there isn't a clear-cut frontrunner in this competition like there was with John Lackey last year, to be honest. One could make an argument for Grady Sizemore, if you consider "actually playing" to be the best shape of his life, but apart from that, there sadly isn't as clear of a winner as last season.
One darkhorse Spring Training storyline, however, might be "Ryan Lavarnway can play first base now!" I can picture it now: it's mid-July, and Mike Napoli lands on the disabled list. Mike Carp is starting at first base, but he's batting .220 because, well, Mike Carp. The next thing you know, who gets the call-up? Ryan ******* Lavarnway!
It's gonna happen.
And last, but certainly not least, I thought we would close out the TrollBag's triumphant return with a new segment: Whatever You Call This, with Josh Zavadil! Keep an eye out next month for our first in-season TrollBag of the year.