Hosts: Paul Testa, Tim Daloisio
Guests: none
[powerpress src="http://media.blubrry.com/firecastatmvn/www.firebrandal.com/wp-content/uploads/sites/167/2015/11/166_11_18_15_firesidechats.mp3"]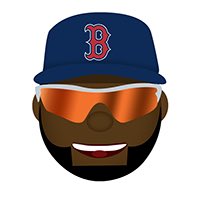 And here we were, all ready to talk glowingly about Dave Dombrowski aggressively patching flaws in the Red Sox Major League roster with the acquisition of the most successful closer in recent history (at, albeit a high yet acceptable price) — when BOOM! DAVID ORTIZ! DAVID ORTIZ! DAVID ORTIZ!
With a quick nod to our takes on the Kimbrell trade, Paul and Tim start the Season of Ortiz with our reactions to his announcement of his retirement after the 2016 season. From our lasting memories of Big Papi, to his Hall of Fame candidacy, we'll touch all the bases as we react to the big news from the Large Father.
All that and more on this week's edition of Fireside Chats.
Thanks for listening!